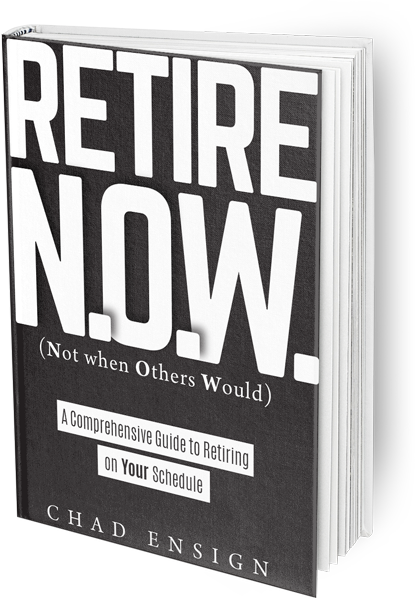 INSTANT DOWNLOAD
Retire N.O.W.
(Not when Others Would)
A Comprehensive Guide to Retiring on Your Schedule
Yes, you can — and Chad Ensign explains how in "Retire N.O.W. (Not when Others Would)." In his book, Chad shows you why retirement is more than just a money game and details how to:
Ready yourself as retirement approaches
Be confident you will achieve the life you always envisioned
Plan for retirement the right way and put your plan in action
Five Ways Forward if You Just Lost Your Job by Chad Ensign
When the economy goes sour – or a particular business faces trouble in an otherwise good economy – many employees receive the
unsettling news that their services are no longer needed. Just like that, they are jobless. Maybe it wasn't that big of a surprise. Maybe it was a
shock to the system. Regardless, those who don't have a hefty emergency fund stashed away may need to get moving and quickly....
A PR firm was paid to assist with media placement.  Please remember that converting an employer plan account to a Roth IRA is a taxable event. Increased taxable income from the Roth IRA conversion may have several consequences including (but not limited to) a need for additional tax withholding or estimated tax payments, the loss of certain tax deductions and credits, and higher taxes on Social Security benefits and higher Medicare premiums. Be sure to consult with a qualified tax advisor before making any decisions regarding your IRA. 
Helping you meet your financial needs
is our first priority.
It's our responsibility to evaluate and assess your financial situation and only make recommendations that are in your best interest, and we do so with integrity and transparency. Our experienced professionals are not just knowledgeable about finances; we also understand the importance of priorities, family and confidence in your financial future.
Insurance services provided through Ensign Wealth Management. Any and all other services related to insurance are an outside business activity and are not offered through or supervised by AE Wealth Management, LLC. Insurance products are offered through the insurance business Ensign Wealth Management. Ensign Wealth Management is also an Investment Advisory practice that offers products and services through AE Wealth Management, LLC (AEWM), a Registered Investment Adviser. AEWM does not offer insurance products. The insurance products offered by Ensign Wealth Management are not subject to Investment Advisor requirements. Investment advisory products and services made available through AE Wealth Management, LLC (AEWM), a Registered Investment Advisor.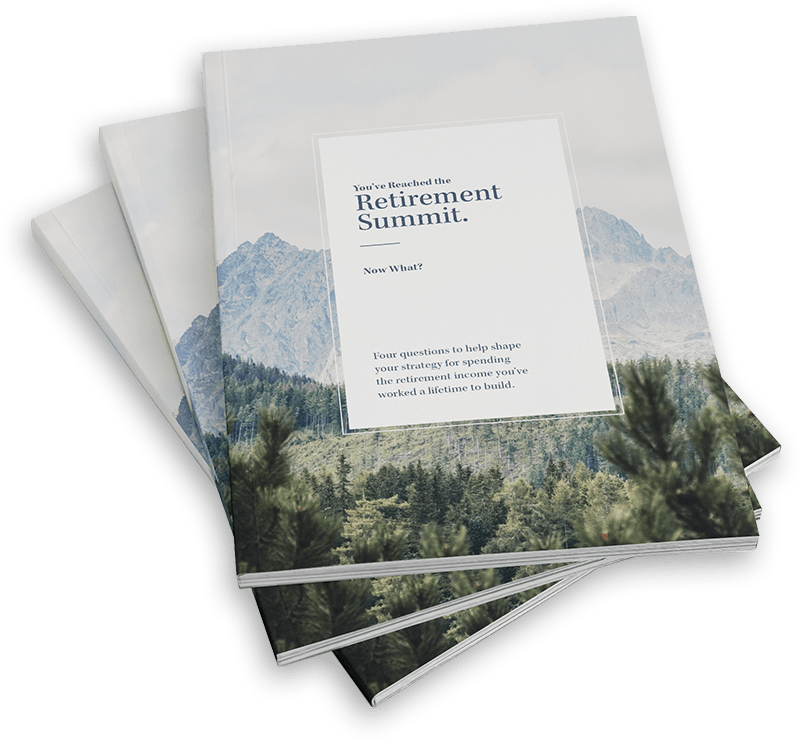 INSTANT DOWNLOAD
Are you prepared for the next phase of retirement?
To confidently rappel down the retirement summit, you need gear and a guide, but what else? Download this 12-page guide to discover:
What four retirement-related questions you should answer today
Why putting your finances to use during retirement requires a strategy
Where to turn for financial guidance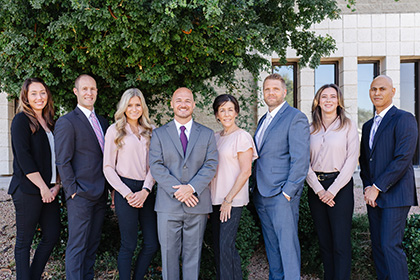 Meet The Team
Our team is focused on helping clients work toward their retirement dreams through a well-thought-out-strategy for retirement income. Chad Ensign founded his independent company to better serve clients by providing a wide range of products.